Haryana health and home minister Anil Vij was admitted to the All India Institute of Medical Sciences on Monday late evening after complaint of post Covid complications. He was rushed to the AIIMS after he complaint of uneasiness in breathing.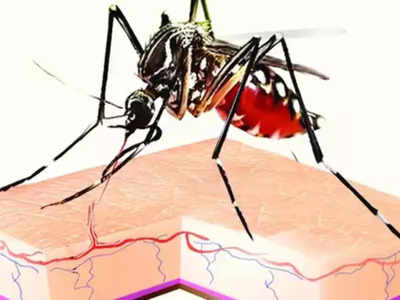 17:00 (IST) Sep 28
Delhi zoo gets 1 lion, 2 lionesses from Gujarat
The Delhi zoo has got three lions from Gujarat for breeding purposes under an animal exchange programme. As per information shared by a zoo official, one lion and two lionesses were brought from Kevadia and Sakkarbaug in Gujarat on Monday evening. (ANI)
16:48 (IST) Sep 28
Issue of security in district courts urgent, says HC
The Delhi high court said on Tuesday the issue of security in district courts of the national capital is "urgent" as lawyers too may become victims of incidents such as the Rohini court shootout which left three people dead. The high court asked the police to file a status report on a plea seeking to ensure adequate security in district courts here in the wake of recent shootout inside the crowded Rohini courtroom. (PTI)
16:41 (IST) Sep 28
The Delhi government will launch a week-long wildlife protection programme from October 2 at Asola Bhatti Wildlife Sanctuary, environment minister Gopal Rai said on Tuesday. (IANS)
15:40 (IST) Sep 28
Two-time taekwondo gold medallist held for snatching in Delhi
The Delhi Police has arrested Indian Idol's former contestant and two times national gold medallist in Taekwondo for snatching and robbery, an official said on Tuesday. As per the police, the 28-year-old accused, identified as Suraj, a resident of Uttam Nagar, has been previously involved in more than 30 criminal cases registered at various police stations. (IANS)
14:38 (IST) Sep 28
Haryana home minister Anil Vij admitted to AIIMS in Delhi after he complained of breathing difficulties, reports PTI
13:49 (IST) Sep 28
1.70 crore saplings planted in seven years of Arvind Kejriwal government
13:38 (IST) Sep 28
Taking steps to ensure security in district courts in Delhi; geared up adequately, police informs HC
13:32 (IST) Sep 28
Rohini court shootout
Delhi HC issues notice to police and Bar Council of Delhi on plea to ensure adequate security in district courts here
13:26 (IST) Sep 28
Malaria cases cross 100 mark for the season
The number of cases of malaria has crossed 100 in Delhi. According to South Delhi Municipal Corporation, which tabulates data related to vector-borne diseases from across the city, 16 new cases of malaria were reported last week, taking the tally to 102. In 2020, 149 cases were reported till September 25. Maximum malaria cases (seven) were reported from areas under North Delhi Municipal Corporation. It was followed by five cases in south corporation areas.
13:14 (IST) Sep 28
Delhi court orders in-camera hearing in domestic violence case filed against Punjabi singer Yo Yo Honey Singh by his wife
13:09 (IST) Sep 28
EDMC suspends 12 councillors for a fortnight over ruckus
The mayor of the BJP-run East Delhi Municipal Corporation, Shyam Sundar Agarwal, on Monday suspended 12 councillors of Aam Aadmi Party and eight nominated members for 15 days over alleged indecent behaviour and obstruction of the proceedings of the House. The mayor claimed, "Today the AAP members showed indecency in the House and obstructed the proceedings, so this action was taken. They were not letting others talk. They gathered in the well when asked to maintain discipline. Some of them even came to my seat to create ruckus and shouted slogans."
12:07 (IST) Sep 28
Woman in auto waylaid, robbed at knifepoint by three men in east Delhi
A woman who boarded an autorickshaw in Anand Vihar to go to Noida was allegedly robbed at knifepoint in East Delhi's Patparganj area on Sunday night. While police have launched a probe into the incident, no arrest has been made so far. The incident took place around 10 pm. "The complainant, a resident of Noida, had come to Anand Vihar for some work and was returning to Noida. She boarded the auto from the Kaushambi side," police said.

11:13 (IST) Sep 28
Around 25 inmates of Mandoli Jail no 11 caused injuries to themselves. Two inmates wanted to go out of the ward without any reason. On not being permitted, they caused injuries to themselves and also instigated some others to self-inflict injuries: Prison officials
10:54 (IST) Sep 28
Rohini court shootout: Delhi Police track social media accounts of Gogi's gang members after threatening messages
Delhi Police is tracking the social media accounts of alleged members linked to gangsters Kala Jathedi and Lawrence Bishnoi after viral messages came to light announcing the avenging of the killing of gangster Jitendra Mann alias Gogi inside the Rohini court four days ago. According to Delhi Police sources they are keeping an eye on social media accounts linked to gangsters Kala Jathedi and Lawrence Bishnoi, who were his accomplices. Sources said that it is the gang members of their group that are posting the message on social media platforms.
10:21 (IST) Sep 28
DPCC to impose fines if DG sets don't meet sound and noise emission norms
Delhi Pollution Control Committee (DPCC) will impose fines against the violators under Air (Prevention and Control of pollution) Act 1981 ahead of the winter season once the deadline for installing an emission control device in diesel generator sets with a capacity of 125kVA and above gets over in October. DPCC has said if any commercial establishment, housing society or banquet hall has failed to install the device, they should raise the issue on the Green Delhi app. "The air pollution caused by DG sets has been a concern. The order was issued in July and the time period of 120 days ends in October," an official said. As Delhi's air quality may start deteriorating from October15, they will focus on DG sets in the winter, the official added.
08:45 (IST) Sep 28
DSLSA to start legal awareness campaign for poor from Oct 2
Delhi State Legal Services Authority (DSLSA) will be kickstarting a 45-day legal awareness campaign for the underprivileged in the 11 districts of the capital from October 2. More than 1 crore people are expected to benefit from the initiative. "The programme will include legal aid camps, legal literacy and awareness, health camps and foot rallies, with a special focus on transgenders, sex workers and senior citizens," said Kawaljeet Arora, member secretary of DSLSA.
08:20 (IST) Sep 28
Fuel price in Delhi
The price of petrol & diesel in Delhi is at Rs 101.39 per litre & Rs 89.57 per litre respectively today
08:18 (IST) Sep 28
Nod unlikely for Ramlila celebrations
Considering the prevailing Covid-19 scenario, clouds of uncertainty continue to hang over Ramlila programmes, which are scheduled to start from October 6 and end on October 16. It's still not clear whether Delhi Disaster Management Authority (DDMA) will permit the Ramlila committees to organise the traditional performance of Ramayana. Ramlila is organised at around 700 places in the capital of which nearly 500 are done on a small scale, while the performance is grand at 60 places.
08:17 (IST) Sep 28
Eat, pray, love: All-in-one mobile app to be tourists' guide to Delhi
Delhi Tourism's mobile application, Dekho Meri Dilli, which puts the capital on the list of a select few cities of developed countries that have a unique app to provide an all-round enriching experience for tourists, was launched by chief minister Arvind Kejriwal on Monday at Delhi Secretariat. Terming the app Delhi government's best foot forward to promote tourism, Kejriwal said it would prove to be a game-changer. The app would provide information about sightseeing, food joints, monuments, entertainment and recreation sites and public conveniences within a 5km radius of a person's location. It is designed to be a one-stopsolution for not just tourists, but also those who want to explore the capital.
08:16 (IST) Sep 28
Create digital archive of workers building new Parliament, says PM
During the on-site inspection of ongoing construction work of the new Parliament building on Sunday evening, Prime Minister Narendra Modi instructed officials to set up a digital archive for all construction workers engaged at the site and are given a certificate about their role and participation in the endeavour. "The Prime Minister instructed officials to archive the personal details of the construction workers reflecting their personal details including their name, the name of the place they belong to, their picture and their contribution to the construction work," official sources said.