The political crisis in Punjab intensified after Navjot Singh Sidhu resigned as the Punjab Congress chief. Meanwhile, former Punjab CM Amarinder Singh met Union home minister Amit Shah in Delhi, boosting speculation about the Congress leader breaking away to form his own party or aligning with BJP for the forthcoming Punjab polls. Stay with TOI for the latest developments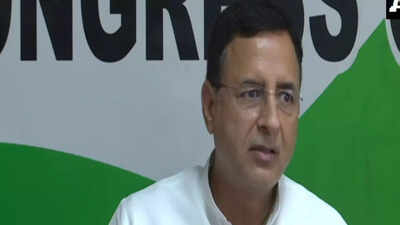 16:58 (IST) Sep 30
Cabinet Minister Raj Kumar Verka joins the meeting
16:54 (IST) Sep 30
Sidhu-Channi meeting will continue for some more time : Congress MLA Gurpreet Singh GP
16:50 (IST) Sep 30
Amarinder Singh removes 'Congress' from Twitter bio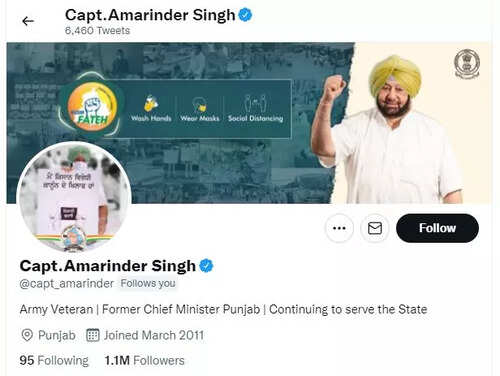 15:58 (IST) Sep 30
Can't stay in Congress where I am insulted, but will not join BJP: Amarinder Singh
G-23 leaders condemn protest outside Sibal's house: PTI
Senior Congress leaders Ghulam Nabi Azad and Anand Sharma along with some of their G-23 colleagues on Thursday strongly condemned and termed as "orchestrated hooliganism" the Congress workers' protest outside Kapil Sibal's house after he raised questions over the party's functioning, with Sharma asking AICC chief Sonia Gandhi to take strong action against those involved. Former Punjab chief minister Amarinder Singh also criticised what he said was an "attack" at the house of Sibal by Congress workers only because he "chose to express views that were not palatable to the party leadership".
15:53 (IST) Sep 30
Punjab CM Charanjit Singh Channi reaches Punjab Bhawan in Chandigarh, meeting with Navjot Sidhu to begin soon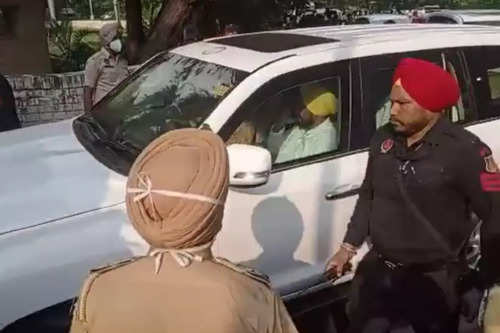 15:39 (IST) Sep 30
Navjot Sidhu reaches Punjab Bhawan
15:27 (IST) Sep 30
Sidhu mere crowd-puller, does not know how to carry team along: Amarinder Singh
15:23 (IST) Sep 30
Pargat Singh reaches Punjab Bhawan
15:21 (IST) Sep 30
Ex-MP Sardar Virender Singh Bajwa & his entire team had joined Congress. Today, they've returned to Shiromani Akali Dal. I am very happy. They had gone away due to some reasons but today they did a 'ghar wapasi'. I thank them
15:20 (IST) Sep 30
I will not be treated in this humiliating manner. I will not take such insults
15:16 (IST) Sep 30
"Congress going downhill with senior leaders completely ignored and not given a voice": ANI quoting office of Capt Amarinder Singh
15:12 (IST) Sep 30
Channi-Sidhu meeting: Media stopped at gates of Punjab Bhawan in Chandigarh
15:06 (IST) Sep 30
Former Punjab CM Captain Amarinder Singh has made it clear he wasn't joining the BJP but had no intention of continuing in Congress
15:06 (IST) Sep 30
Observer Harish Choudhary reaches Punjab Bhawan in Sector 3, Chandigarh for the meeting between Sidhu and CM Channi
15:01 (IST) Sep 30
Navjot Sidhu has left from his residence in Patiala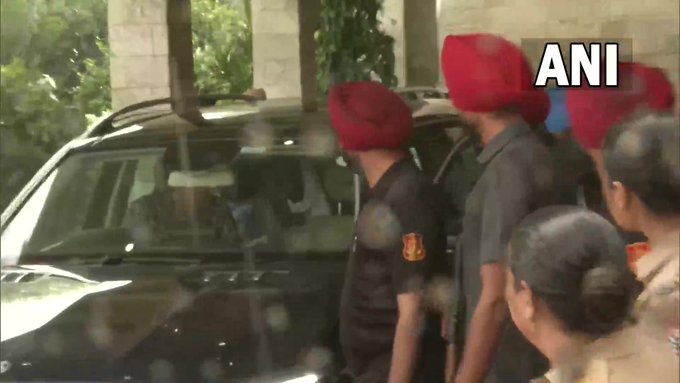 14:48 (IST) Sep 30
Don't need his advice, says Pargat Singh on Kejriwal's 'tainted ministers' remark
Punjab Minister Pargat Singh hit out at Delhi Chief Minister and Aam Aadmi Party (AAP) leader Arvind Kejriwal for his 'tainted ministers' remark saying that his advice was not needed. "We don't need to take Kejriwal's advice. We will work in the best interests of Punjab... Our fight is over several issues. It's not focused on a particular personality. Our cabinet will continue to work as a team," he added.
14:46 (IST) Sep 30
Attempts to undermine CM's authority should end: Jakhar
Forner Punjab Congress chief Sunil Jakhar on Thursday said there should be an end to attempts to undermine the authority of the Punjab chief minister time and again. His remarks came after Navjot Singh Sidhu announced that he will meet Chief Minister Charanjit Singh Channi here for talks. Jakhar also said "aspersions" being cast on the selection of the state's advocate general and state police head were actually "questioning the integrity" of the CM.
14:44 (IST) Sep 30
'In politics, you need passion, flexibility, adjustment': Punjab Minister Verka to Sidhu
Punjab minister Raj Kumar Verka on Thursday said that Sidhu should be flexible and should "think twice before taking any decision." He further added that if Sidhu has any problems or issues in the government or party then he should sit with the chief minister and discuss the matter. Verka added that Sidhu should rethink his resignation. "Sidhu is coming to Chandigarh to talk with the CM. I hope they both sort out the issue," he said
14:22 (IST) Sep 30
Navjot Singh Sidhu to meet Punjab CM shortly