Most of the debate is centered around a tweet posted by news agency ANI which quoted Modi as saying, "Now, culprits are hanged within 3 days, 7 days, 11 days and a month."
Did Prime Minister Narendra Modi claim rapists are now being hanged in the country within days? The debate is raging on the social media after PM Modi spoke about the issue in Surat on Wednesday.
Most of the debate is centered around a tweet posted by news agency ANI which quoted Modi as saying, "Now, culprits are hanged within 3 days, 7 days, 11 days and a month."
India Today Fact Check found that ANI wrongly translated PM Modi's speech.
The PM, who addressed in Hindi, was heard talking about death sentence and speedy trial in rape cases. But a careful listening shows the PM didn't refer to "hanging" in the sense of execution.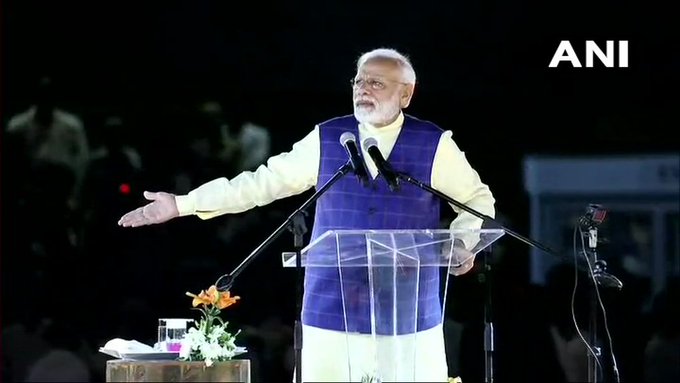 ANI also tweeted this particular part of Modi's speech headlined - "Rapists are being hanged within a month: PM Modi."
We listened to the PM's speech, and here's the translation: "Rapes used to occur earlier as well. It is such a malady of society that when we hear about these incidents, we hang our heads in shame. But today death penalties are... within 3 days, 7 days, 11 days and one month... (pause)... There are steps being taken to ensure justice to our daughters and the results are visible. It is really unfortunate that the news related to rape keeps on running for a week, but the news related to death penalties goes off the air quickly. When the news of death penalties spread far and wide, it will instil fear in the minds of those nursing such perversion, and he will think 50 times."
Verbatim speech of PM Modi in Hindi: "Is desh me balatkar pehle bhi hote the, samaj ki is burai kalank aisa hai ki aaj bhi us ghatnaon ko sunne ko milta hai, matha sharm se jhuk jata hai dard hota hai, lekin aaj 3 din me fansi, 7 din me fansi, 11 din me fansi, 1 maheene me fansi (pause) lagataar, un betiyon ko nyay dilane ke liye ek ke baad ek kadam uthae ja rahe hain, aur natije nazar aa rahe hain, lekin desh ka durbhagya hai ki balatkar ki ghatna to saat din tak TV par chalai jati hai, lekin fansi ki saza ki khabar aa karke chali jati hai, fansi ki khabar jitni jyada failegi, utni balatkar karne ki vikrati lekar ke baitha hua aadmi bhi darega, pachaas baar sochega."
Regarding the PM's claim over speedy trial and death penalty in rape cases, India Today found that recently, in some cases of rape, speedy trial was indeed done and death penalty awarded by the lower court.
In July 2018, the lower court in Madhya Pradesh's Katni had given death sentence to a man for raping a minor. The trial lasted only for five days.
In another case of rape and attempted murder of a minor in Madhya Pradesh's Mandsaur district, the lower court awarded death sentence to two men. The trial was completed within 13 days.

As far as the actual execution of a rape convict is concerned, in the last 15 years, there has been only one such case. Dhananjoy Chatterjee in West Bengal was hanged at the Alipore Central Jail in Kolkata in 2004 for rape and murder of a teenage girl.
There has been only one execution during Modi's regime and that was of terrorist Yakub Memon in July 2015.
There is a long legal process and a huge gap between the death penalties awarded by courts and the actual hanging.
According to Project  39 A, a research done by the National Law University, Delhi, shows there has been a massive rise in the number of death penalties awarded by courts last year. The trial courts awarded death penalties to 162 convicts.
Last year, the Modi government passed legislation to make the rape law more stringent. It ensures speedy trial in rape cases and capital punishment for rape on a minor.